Chris Gerendasi
"IT Magician"
See my work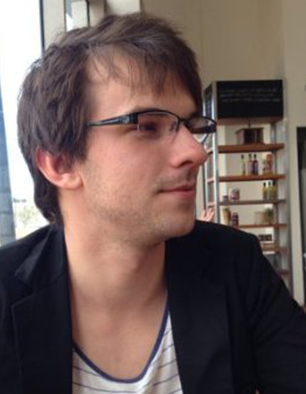 I'm currently focused on bringing Instinct IT to small, medium and large businesses. Alongside that, I'm prototyping Clickr, a small internet-connected device with a robotic arm that activates switches, buttons or levers around the home and I'm linesperson for Tennis Australia calling "ins" and "outs" at the Australian Open.

A few of the companies I've worked for or with:
October 2017
NEW site dedicated to Elon Musk
September 2016
GIZMODO - This Is How We're Getting To Mars: Elon Musk
September 2016
GIZMODO - The Headphone Jack On The iPhone 7 Had To Go
June 2016
GIZMODO - Melbourne Technology & Gadget Expo 2016
June 2016
GIZMODO - Apple WWDC Keynote 2016
March 2016
FINFEED - A brief rundown of Bitcoin
Aug 2015
DEEPCOR - When will Apple finally plateau?
June 2015
DEEPCOR - Wireless charging could be powering the future
May 2015
DEEPCOR - Increased business competition and our moral compass
Feb 2015
DEEPCOR - How self-driving cars will impact the labour market
June 2011
LATROBE UNIVERSITY - "Economic Naturalist" Why are motorbikes exempt from tolls in Victoria?